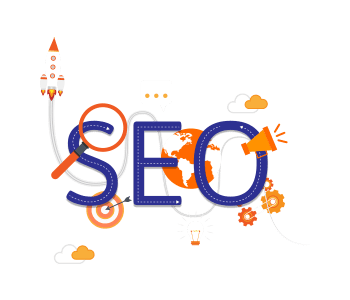 How to do SEO for eCommerce website in 2021?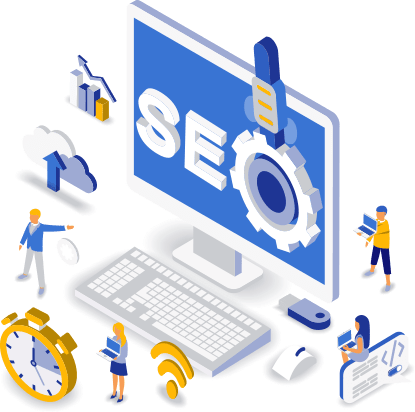 Probably one of the most asked questions these days by almost everyone who wants to grow their e-commerce business. This is because we all are well aware of the high business potentials that are hidden inside that number one spot on Google Page.
"Tried and Proven ways to bring your eCommerce Website on top of the Google Search Engine Page"
Finding an eCommerce SEO expert or an eCommerce SEO agency that can help you grow your online business is difficult. This is why we have brought this 'Complete E-commerce SEO Guide' for you which will help you design your SEO Strategy for your eCommerce Website. After going through this 'How to do SEO for eCommerce' guide pointwise, you will be able to do seo for ecommerce website on your own.
1. Research & Analysis:

SEO for ecommerce website starts with accurate & in-depth research & analysis. It primarily involves:
1. Keyword Research
2. Competitor Research
(a) Keyword Research:
Finding the right keywords is the key to kick-starting your website's SEO. The choice of your keywords determines how long it would take for you to reach on top of Google Search Engine's first page. Choosing the wrong keywords will not only decrease the duration of your eCommerce website's SEO but will also generate very low-quality traffic which will probably yield fewer to zero conversions.
While finding the right keywords for your eCommerce website's SEO, you need to focus mainly on the relevancy of the word with respect to:
Your Website's Homepage
Product Category
Your Business Industry
To effectively develop an SEO strategy for your eCommerce website, always make sure to choose words which are:
Highly relevant to your eCommerce business
Have higher search volumes
Have Lower Competition & Lower Keyword Difficulty
You can undertake this research with the help of top SEO Keyword research tools such as:
Google Keyword Planner
SEMrush
KW Finder
Ahref's Keyword Planner
UBER Suggest
(b) Competitor Research:
Competitors are the people who are fighting for getting ranked on the same keyword as yours. Here are some of the most important things about competitor analysis that you need to keep in mind if you are doing a comprehensive SEO for your eCommerce website:
Undertake rigorous competitor research & analysis and compile a list of your prime opponents.
Highlight the ones who have a higher Domain Authority than you. You can find it out with the help of the 'free MOZ toolbar'. Please note, if your competitors already have a higher DA than you, it's better that you try ranking for other words. This is because fighting for the same keyword will be a difficult task to accomplish.
With the help of tools like Ubersuggest, make a list of inbound links that are used by your competitors to bring traffic to their eCommerce website. Make sure to remove those websites from the list which have a low DA score. Focusing on these websites will not only yield negligible returns but will drag your eCommerce website down in Google's SEO game.
You need to analyze the competitor's website architecture. You must incorporate the best things on your website too if it is a key factor in improving customer experience. However, at the same time, make sure to avoid completely copying a competitor's site structure. Make sure to stand out from the crowd by adding unique flavors, to differentiate your brand from others.
2. Removing Site Errors & Optimizing Website Speed:
When you start optimizing your eCommerce website for search engines, Google crawlers start reading your website's pages. If it finds any errors, bugs, missing tags, or other problems, it classifies your website as a poor URL. Hence, before starting SEO for your eCommerce website, it is important to conduct an SEO audit of your website and fix the errors. Two important aspects shall compulsorily form part of your eCommerce website's SEO Strategy:
Finding errors on your website & fixing them
Increasing your website's speed & reduce loading time
(a) Find Errors & Fix them:
Newly constructed website and sometimes even old websites are filled with small errors & bugs such as:
Redirecting a 404 page to the actual content
Duplicate Content, Titles & Meta-Title & Meta-Descriptions
Coding Errors
Missing Tags etc.
You can use SEO tools like Screaming Frog to find any list of your site errors and start rectifying them.
(b) Accelerate Website Speed:
Research shows the 4 out of every 10 visitors abandon a website & bounces back if it takes longer than 3 seconds to load. This is why website speed is one of the most crucial factors in an eCommerce website's SEO process.
Using a free tool like Pingdom, you can test your website speed. If it takes more than 3 seconds to load then you need to optimize its speed by:
Buying more server space
Using a different & faster Content Management System (CMS) such as WordPress, Magneto, etc.
Reducing Image & File Sizes.
3. On-Page Optimization:
The real SEO game begins here. It is one of the two most important aspects of SEO i.e. On-page & Off-page. This is the part of your eCommerce Website's SEO that can be controlled by you. It mainly revolves around:
A. Keyword Optimization
B. Site Structuring (or in some cases, Site Restructuring)
C. Internal Link Building
D. Website Usability
E. Enhancing Mobile User Experience: Reviews & Feedbacks (Especially important in doing SEO of an eCommerce Website)
Let us understand in detail.
(a) Keyword Optimization:
Keyword optimization refers to optimizing your eCommerce website page to rank on a particular keyword or keyphrase. For that you need to make sure your keyword is included in your webpage's:
Title
Headers
Subheaders
Paragraph copy
Product descriptions
Image file names
Image alt tags
Meta title and description
URLs
Make sure that just for the sake of adding a keyword into these, you don't end up making any one of the above sounds gibberish or non-user-friendly, especially URLs, Meta-titles & descriptions. The easier the language is, the higher are the chances of increased CTR (Click-Through-Rate). This will eventually improve your eCommerce Website's Google Search Engine Results ranking.
(b) Site Structuring or Restructuring:
E-Commerce websites have a mega-site structure because of the bulky amount of data about the products & services. Site structure & architecture plays a significant role in improvising user experience & search engine readability.
Make sure to build a website that enables users to surf through your website in as minimum clicks as possible. Ensure that your product pages are directly linked to your home page to optimize linkages.
Build your site's architecture on your targeted keywords in such a way that customers, as well as search engine crawlers, can detect a logical path to your product pages.
This part is a bit tough. Hence you can approach an eCommerce SEO expert or even an SEO Agency if you find it problematic to implement.
c) Internal Link Building:
Internal Linking or Internal Link building refers to connecting or linking your website pages with one another. It helps you redirect users from one page to another. However, it is important to note that while doing SEO for your eCommerce website, you should only use internal links where it is necessary and natural to do so. Stuffing internal links on your page might raise suspicion from Google about the abnormal activity.
(d) Website Usability:
User experience or usability is a significant factor while doing SEO for eCommerce website. Make sure that your website has the least possible steps to complete product purchase. Enhance usability by giving more ways to the user to connect with your business by reducing load time & providing proper navigation during the website interaction process.
(e) Enhancing Mobile User Experience:
Not only for the desktop version but performing SEO of the mobile version of an eCommerce website is highly significant. This is because more than 30% of the users browse an eCommerce website through their mobile phone.
Not only this, but Google's algorithm also takes into consideration features & user behavior with respect to a mobile version of a website while ranking it. The best way to do it is by using a responsive website design that effectively works on any device (desktop, tablet, mobile phone) without the need of creating multiple sites.
(f) Reviews & Feedbacks:
A smart consumer always buys a product from an online eCommerce portal, only after reading a proper review. Adding a review or customer feedback section to your website will increase enhance the user experience.
Apart from this, more review means more content and the latest reviews mean updated content which will help your eCommerce website in getting noticed by Google's Search Engine crawler. Eventually, your website will start moving upwards in the Google ranking list.
4. Further Testing: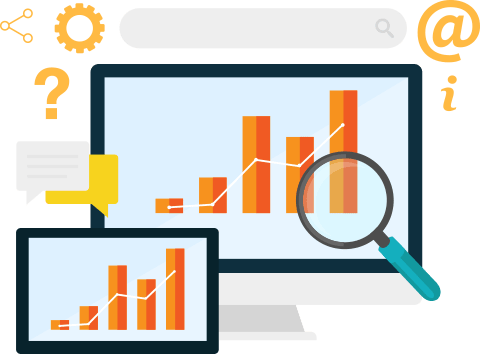 Undertake website testing by:
Using tools & analytics to test which keywords or key phrases are yielding you the most traffic,
Performing A/B testing on-page content to determine web traffic.
Testing Meta titles & descriptions to enhance click-through rates, etc.
You need to perform these processes on a repetitive basis to update your SEO strategy for your eCommerce website; otherwise, the ranking of the website may go down with time.
5. Adding Blogs: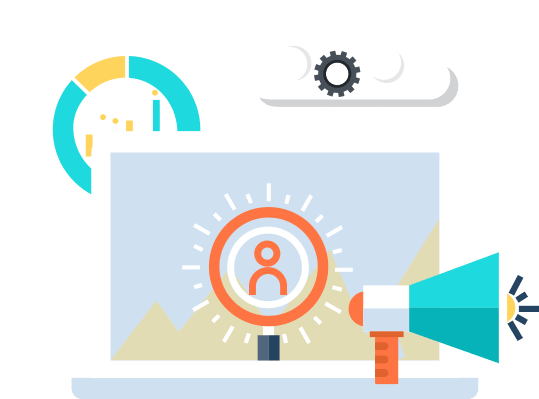 If you are doing White Hat SEO for your eCommerce website, then you must understand that a single webpage can only be ranked for a single keyword. Hence, the number of pages of your eCommerce website may fall short in comparison to the list of potential/targeted keywords as per your SEO Strategy. Hence, this job is to be done by uploading content in form of blogs. Each blog page will play an important role in ranking your eCommerce website on individual target keywords.
6. Inbound Links:
This part is related to off-page SEO. You want other websites to bring traffic to your eCommerce website. Hence, either you share content on other external web-pages that contain an inbound link redirecting traffic to your website or you pay people to do it for you. Make sure that your website does not have any inbound links from poor websites. Google does not like low-quality URLs. A low-quality URL is the one that contains lots of ads and is flooded with content stuffed with keywords. Rather, choose a high-quality paid guest writer who would include your website URL in a research study or a review post.
Conclusion:
These are some of the most significant aspects of doing SEO for your eCommerce website. Once you have optimally performed each one of these tasks mentioned in this eCommerce website SEO Guide, you will become an eCommerce SEO expert yourself and you will surely be able to rank your eCommerce website on top of the page.
However, it is crucial to understand this process is not one time but a continuous process. You have to regularly update your content, remove bugs, improve user experience & do much more to constantly keep your eCommerce website on top of the Google Search Engine Page.