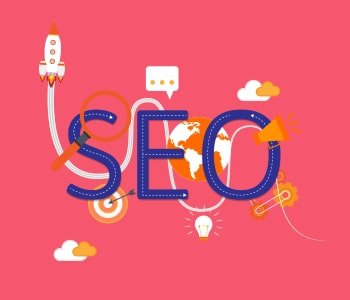 A blog is one of the best ways to improve your website's SEO ranking. Answering the relevant questions of your target customer can help you in improving the SEO for blogs and websites can help you to reach the target audience effectively. Hence, improving the seo for blogging becomes crucial, so that your blog website URL is recognized as a good quality URL & it starts appearing on top of Google Search Engine page when a relevant question is asked.
In this blog, we will understand 'How to improve SEO of blogs?' So if you are finding ways to do better SEO of your blog & your website as a whole, you've landed on the right page. Before we move any further, please note, if the content of your blog is not relevant, no amount of seo for blogging and its tactics can bring you on top. Hence, to improve your blog's SEO ranking, it is important to write relevant content, because that is what Google's algorithm is highly concerned about.
8 most important things to keep in mind while doing SEO for blogs:
1. Keyword Research & Target Analysis:
Keywords are the most significant factors in the Search Engine Optimization of your blog. It is a high possibility that you are already including your target keywords in your blog without even knowing it. Hence, before you start drafting a blog, undertake strong keyword research with the help of various Keyword Research & SEO tools available online.
Here is the list of some of the most prominent keyword research tools providers:
· Google Keyword Planner
· SEMrush
· KW Finder
· Ahrefs Keyword Planner
· UBER Suggest
With the help of these tools, you can not only make a good list of primary & supporting keywords, but you can also keep an eye on what keywords are being used by your competitors for SEO.
2. Including Keywords in Content & Meta-Text
Make sure that while doing your blog SEO, your target keyword(s) are included in all of the following in your blog:
· Blog Title
· Blog Headings and subheadings
· Introductory Sentences
· Concluding Paragraph
· Anchor text (text you hyperlink to other related pages on your site)
· Title Tags and Meta Descriptions
Google Search Engine's algorithm runs crawlers through all of these to determine the relevance of your whole content. Hence, it is important to include the target keyword in all of these.
Important Note: Do not stuff keywords in your blog. It will not only make it hard for a reader to read it, but it will also degrade your blog's SEO ranking. This is because Search Engine considers this as a black hat SEO tips and specifically stops these blogs from ranking higher due to keyword stuffing. Rather, adopt smart placement techniques to insert keywords in blogs, such that they are reader-friendly.
3. Content Quality:
There are some of the very basic things which determine the quality of your content. These include:
· Unique & Plagiarism Free Content: Your content should be unique and free of plagiarism. If your content contains a bunch of sentences or paragraphs that are also written as it is by someone else, then it counts as plagiarism. Google's algorithm gets confused when it reads a duplicate content and classifies your URL as bad. You can use online plagiarism tools to check how much content is unique. A 100% unique content is always the best. However, Blog SEO experts and seo blog consider 5-8% plagiarism as normal.
· Organized Content: One important thing to bring your blog on top of the SEO Ranking is that your content should always be organized in paragraphs, pointers with titles, headings & subheadings to make it reader-friendly. A more organized blog (Just like this one) gets a whole lot more traffic as compared to those which are stuffed with untitled paragraphs.
· Free of Grammatical Errors: If your content is not free of grammatical error, then it shows your bad writing skills and thus reduces your content authenticity. A user does not prefer a blog with grammatical errors. It is not good for your blog's SEO.
· Updated & Fresh Content: Your job does not end with writing & uploading the blog. Google Algorithm consistently keeps ranking URLs. Hence, if you want to stay on top of the front page, make sure to make alterations wherever necessary from time-to-time by removing old & obsolete content and adding updated content.
4. Make it Mobile-Friendly & Responsive:
The number of people that access Google Search Engine on their mobile phones is much higher than those using it from laptops. For the people who use Google Search from Mobile, the search engine shows those URLs first, which are more-responsive & mobile-friendly.
To improve your blog or website's user experience on a mobile phone, use a responsive website design where your blog pages will have just one URL instead of two (i.e. one for desktop and one for mobile, respectively). This helps you in centralizing the SEO impact that you get from inbound links and makes your blog SEO friendly.
5. Optimize your images & include alt text:
Usually, when we write a blog, we include images in between the paragraphs, which are related to the topic being discussed. Alt Text or Alternative Text is a small description that is attached to these image files. The text describes 'What is included in the image.". This text is not for the user but the Search Engine Crawlers (Also known as Crawlers or Spiders).
These crawlers can't see the image the way humans do. Hence, alt text helps them to read the image in a better way and optimizes your blog's SEO Ranking.
6. Restructure your URL to make it user friendly
For better seo for blogging, make sure you are using a restructured URL which is easy to read. It helps visitors to understand the structure of your website & the path to your blog and acts as a categorization system as well.
Search Engines consider this as an important factor in improving the SEO ranking of your blog & they prefer a URL which makes it easier to identify exactly what information searchers will access on different parts of your blog or website.
7. Internal Links & External Links:
· Internal Links refers to the links which redirect users to another web-page on your website.
· External Links are of two types; Inbound Links & Outbound Links. Inbound links are the ones, which redirect users to your blog or website from someone else's website. An outbound link is the one which takes a reader or viewer from your website to another web-page of another external website. Hence, an inbound link for you is an outbound link for others and vice-versa.
For an effective SEO of your blog, you need to smartly insert these links in your blog. When you write about a topic in your blog and there is more information about it on a blog post, eBook, or web page of your website or another website, it's best to link them using a hyperlink.
This is considered good blogging etiquette. Further, if you mention an external outbound link, there is a good chance that you may also get an inbound link in return of the favour. A blog with good quality inbound links gets better SEO rankings. The quality of a link is determined by the quality of content, user-friendliness & other SEO factors of the link.
8. Keep Creating & Publishing evergreen content:
Last but not least. Upload evergreen content that is always readable & can be enjoyed by a large audience at any point in time. Such content gets more searches and hence the keywords, meta-texts, alt-texts, internal links, etc. included in the blog continually work for your website and your blog's SEO. As a result, your blog repetitively gets recognized and stays on top.
Rome was not built in one day. Doing SEO for blogs or websites may be a time taking process as results will take time. However, consistency with all the above tactics will result in constantly improving your blog's SEO. As soon as you can identify the taste & needs of your user, you will be able to organically grow your blog in terms of SEO. Happy Blogging!